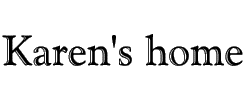 ---
the fresh stuff

You need to learn to fold a dollar bill into a shamrock.
Novelty: Remember when these things were new? Mar 18 '01
New dishwasher Nov 20 '00
Web security: Analogies from Hoover Dam Apr '00
Detail in Washington, DC summer 1999

---
... old stuff ...

old stuff ... old stuff ...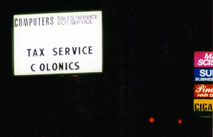 I've been at Weight Watchers
Going for a swim in Quebec City with the Société des gens de Baignade.
Montmorency Falls / Les chutes Montmorency
Our house
French Translation
WARTIME PROGRAM TO RATION LIFE ITSELF!
I'm presenting my English translation of Marcel Ayme's 1943 story "La Carte" in serial form.
Jean Roberge's Garden / Le jardin de Jean Roberge
View the ladies of Ladies' View
Why am I translating French stories into English?
What's a bûche?
---
Send comments to
fretless@stresscafe.com