September 1997

Karen's

Weight Watchers

Odyssey


September 1998

(w - 40)
Karen at goal, January 1999: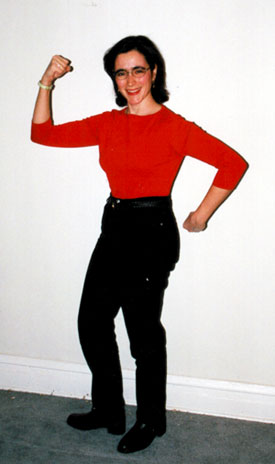 In September 1997, I joined Weight Watchers. Here's why:
I had gotten to the point where nothing I could put on was flattering; I couldn't camouflage my body to make it look proportional anymore.


I was concerned about how my weight would affect my long-term health.


I was ready to deck the next idiot who asked me if I was pregnant. (C'mon, when is that question ever appropriate?)
My mother told me that this new 1-2-3- Success plan (the Points system) was the best thing she'd ever seen WW come out with
.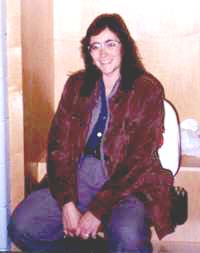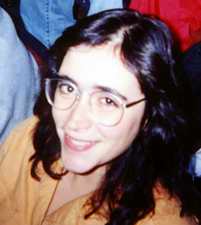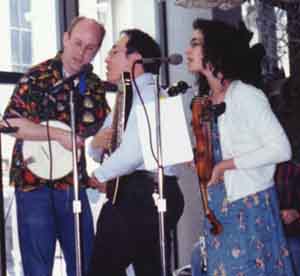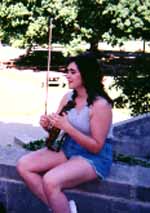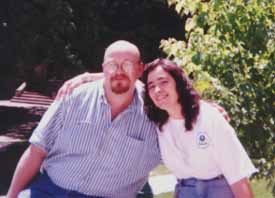 I lost at an average of one pound a week, and am now forty pounds lighter. I don't give raw numbers, but that's about 22% of my starting weight. It has been exhilarating.
I had three important revelations that helped me make this journey:
I was willing to spend money on all sorts of things: clothing, medical treatment, beauty products, but it had never occurred to me to spend money to try to lose weight through an organized program. Wouldn't it be worth the cost to improve my health?
I decided to pursue this as a project, a long-term project, just like at work. I certainly wouldn't fail to finish a project at work-- if I approached weight loss this way, I wouldn't just give up at the first setback-- or the tenth setback!
I decided to cut myself a lot more slack. When you're trying to lose weight and you overeat (this will happen), you tend to feel guilty about it, and be really hard on yourself, and say, "Well, now I've just got to diet harder to make up for having been so bad. How bad I've been! I'll send myself to bed with no supper to punish myself!" Think about it: would you ever be so mean to someone else? You'd never talk to them like that. How come it's so much easier to be nice to other people than to ourselves? So when I get off track, I just say "I'm going to try again."
You can find out more about the program at the Weight Watchers Web site.